Van stress krijg je veel spanning in je lichaam. Ons sympathische zenuwstelsel (de gaspedaal) is overactief en weet niet meer van ophouden. Maar ook van teveel stil zitten of voor een scherm zitten of boven de tablet of smartphone kan je lichaam in kramp gaan. Dat merk je vaak aan je schouders die voorover gaan hangen en eigenlijk je hele lichaamshouding die meer ineengekrompen is, in een soort contractie. Je ademhaling kan ook veel oppervlakkiger worden en dat leidt op lange termijn dan weer tot een hele resem psychomatische klachten.  Kortom, als je spanning opmerkt is het goed om in te grijpen. Dat kan op verschillende manieren. 
Doe iets ontspannend om je parasympatische respons te stimuleren: een warm bad is altijd wel aangenaam (met epsom zout bijvoorbeeld), gebruik eventueel ook ontspannende muziek of geuren (lavendel). Zorg in de mate van het mogelijk dat je niet gestoord kan worden. 
Mediteer (als je daar al ervaring mee hebt)
Doe enkele ademhalingsoefeningen (veel online te vinden)
Neem een contra-pose aan. 

Doe het tegenovergestelde. 

 Angezien je houding helemaal gesloten is, in contractie, zoek je een pose die helemaal open is: open je borstkas, schouderbladen naar elkaar, open je armen zijdelings, neem zoveel ruimte in als je kan (zie foto). Of zoek je eigen variant hiervan zolang de houding maar een tegengewicht biedt aan de houding die je overwegend gedurende de dag inneemt. Als je dit regelmatig doet, zal je ook telkens sneller opmerken wanneer er weer spanning komt. 
Dus observeer een paar keer per dag je lichaam (zet eventueel een alarm op vaste tijdstippen) en neem dan de juiste actie. Je lichaam zal je dankbaar zijn maar je mind ook! It's all connected.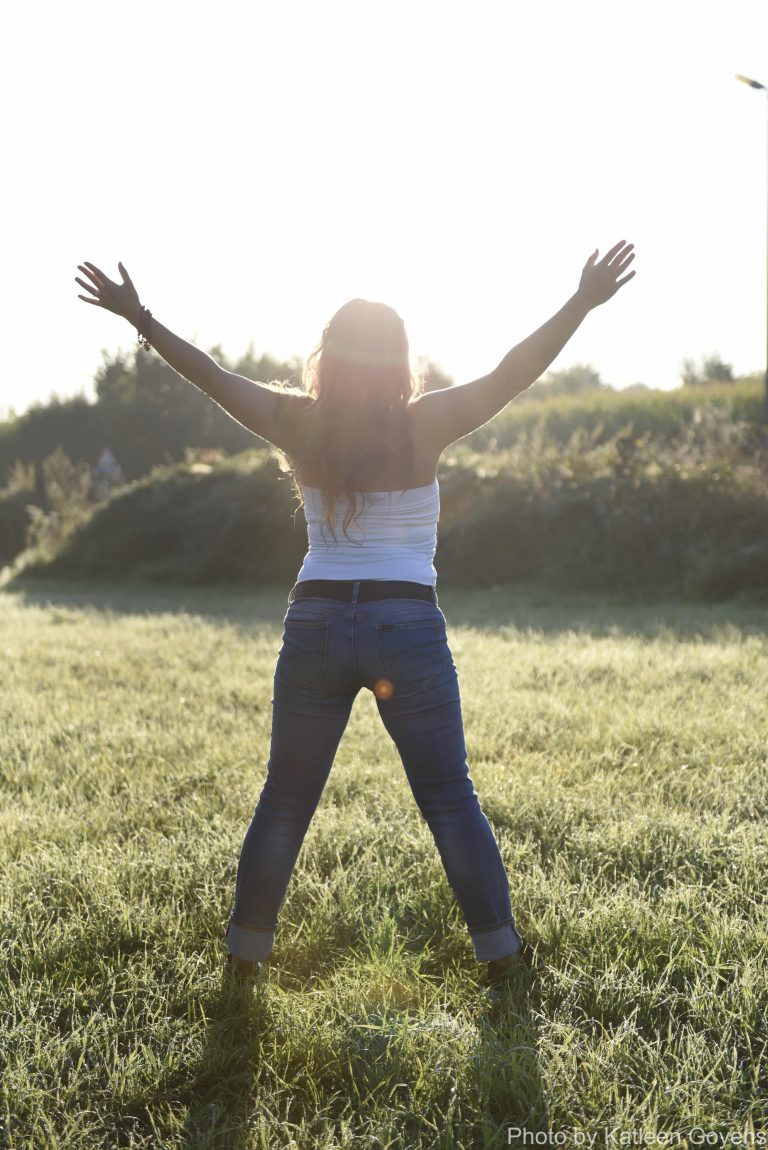 let's talk over a cup of coffee